MEMBERS ANNUAL BBQ WILL BE HELD IN AUGUST
For more information contact Pam Powell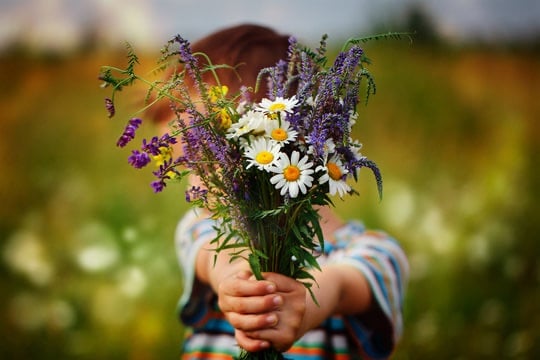 Teach the Children
We don't matter so much, but the children do.
Show them daisies and the pale hepatica. Teach them the taste of sassafras and the wintergreen, the lives of blue sailors, mallow, sunbursts, the moccasin flowers.
And the frisky ones- inkberry, lamb's quarters, blueberries.
And the aromatic ones –rosemary, oregano. Give them peppermint to put in their pockets as they go to school.
Give them the fields and the woods and the possibility of the world salvaged from the lords of profit.
Stand them in the stream, head them upstream, rejoice as they learn to love this green space they live in, its sticks and leaves and then the silent, beautiful blossoms.
Attention is the beginning of devotion
June : Hereford Cathedral Gardens
Who would have thought that in the centre of Hereford hidden behind our cathedral lies a beautiful four acre decorative garden steeped in history.
Eighteen of us went on the guided tour and we were lucky enough to have two very experienced guides who helped us explore the five different gardens three of which that are managed by volunteers.
We met in the Chapter House Garden which nestles amongst medieval ruins and is awash with colourful beds and pots, a very peaceful place to sit and relax. We had a short talk about the history of the gardens, started in 1475 and initially used to feed the inhabitants of the cloisters and records show there used to be a vineyard, an orchard and a saffron field.
The gardens cover four acres and are divided into individual gardens surrounded by lawns, walkways, wild areas and specimen trees and leads down to the banks of the river Wye.
The productive area is now a country garden full of roses, dahlias and plants reflecting an ecclesiastical theme. One bed contains three Bishops, the Bishop of Llandaff, the Bishop of York and the Bishop of Auckland – dahlias of course!
The gardens change throughout the seasons, spring bulbs carpet the lawns under the ancient trees, autumn brings the glorious leaf colour and winter shows bare trees looking magical and sparkling covered in ice and snow.
If you missed the visit, walk in tours run between May and September on Wednesdays at 2.30pm and Saturdays at 11.30am.
SUE CARPENTER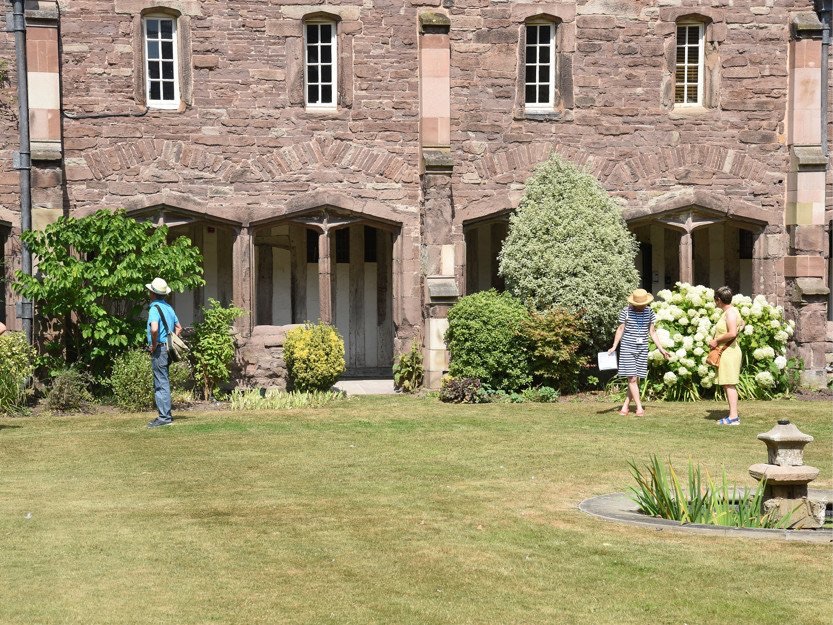 May : Our visit to the gardens at The Old Corn Mill
It is becoming harder to find gardens we have not visited. Parking at the farmyard, less able could drive the steep drive down to the house. 22 members and friends walked down the woodland path to find the beautifully converted Old Corn Mill in the bottom, surrounded by garden.
Jill Hunter initially planted around a 1000 trees on this 4 acre plot, also retaining some of the originals, shrubs were chosen for all year interest, grasses and ferns flourish, the majority of plants from gifted cuttings. Nesting boxes to encourage birds, a stream quietly meandering The Old Mill pond looking very much as it must have originally. Stunning Acers, a wild meadow, which leads to an adjoining field where sheep graze.
An abundance of seating to rest and take in the views of unspoilt countryside. Hidden statues and obelisks, placed in just the right places, and despite looking easy and not at all contrived, the general feeling was, and Jill agreed, to get this right it was indeed quite a lot of work, simplicity is not that simple.
Jill served us delicious tea, cake and biscuits and very happily chatted to members, about her garden, also showing us original photographs of The Old Corn Mill, when it was near derelict, luckily her son is an architect with some vision.
It was a beautiful garden, and had a feeling of peace and tranquility, and well worth a visit.
Our next outing is closer to home, The Rhodds, Lyonshall, HR5 3LW, on Monday 6th June, 2.30 pm, a revisit, but gardens change, enthusiastic owners are seldom happy to leave things alone, and there is always room for another plant, hence revisits are always interesting. Pam Powell
Pam Powell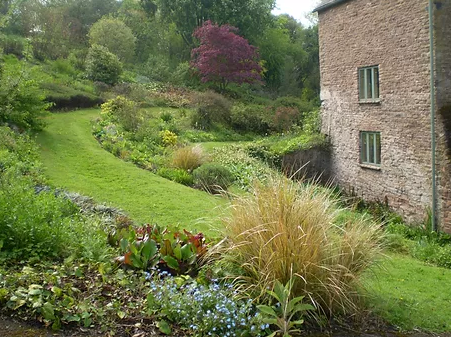 April : For the love of Composting
The April meeting held at Mansel Community Hall, subject Compost. Some showed disinterest, wondered how anyone could talk for an hour about Compost, and when we were told speaker could talk for hours on one of her favourite subjects many looked in disdain.
Sue Mabberley arrived with small pots containing samples of her beloved compost, then talked about Compost, it was a step by step guide, but included information about her garden, her plants, successes and failures, and life at Nant-y-Bedd, Gwynne Fawr,Abergavenny, NP7 7LY, where she has gardened this 10 acre site in Monmouth , for 41 years, a labour of love, at over 1000 feet, spring arrives late, they have more rainfall.
Sue has featured on Gardener's World, The Garden magazine, Country House and Garden, Alan Titchmarsh has visited with his team Sue's garden is a partner RHS garden in Wales, open for visits, look on her website for further information, inspirational. Garden Club hope to make a visit. Members were, I am sure, inspired to get composting.
Pam Powell
March: Talk by Victoria Logue " The Highs and Lows of Growing Vegetables"
Growing vegetables is not easy especially if you are a beginner, but Victoria talked us through the basics and the problems that we might come up against.
Choose a sunny, sheltered spot, remove weeds and add compost or manure.
It is easy to get carried away and grow too much so the size of the plot is determined by how many vegetables you can eat in a season. Only grow vegetables you like to eat. If space is limited consider growing dwarf varieties or even using containers.
Do not sow too many seeds at a time, it is really difficult to eat 15 lettuces in a week so sow few and often. This, of course, applies to all the vegetables you grow in order to avoid a glut.
Now we have to protect our precious seedlings from slugs, snails, caterpillars, aphids, white fly, pigeons, frost, wind, blight and even your own cat!
Don't give up - as Victoria explained, there are many remedies for dealing with these small problems. Just think about the joy and satisfaction of eating your home grown vegetables.
Should you have a major disaster all you have to do is put the offending vegetables in the compost bin.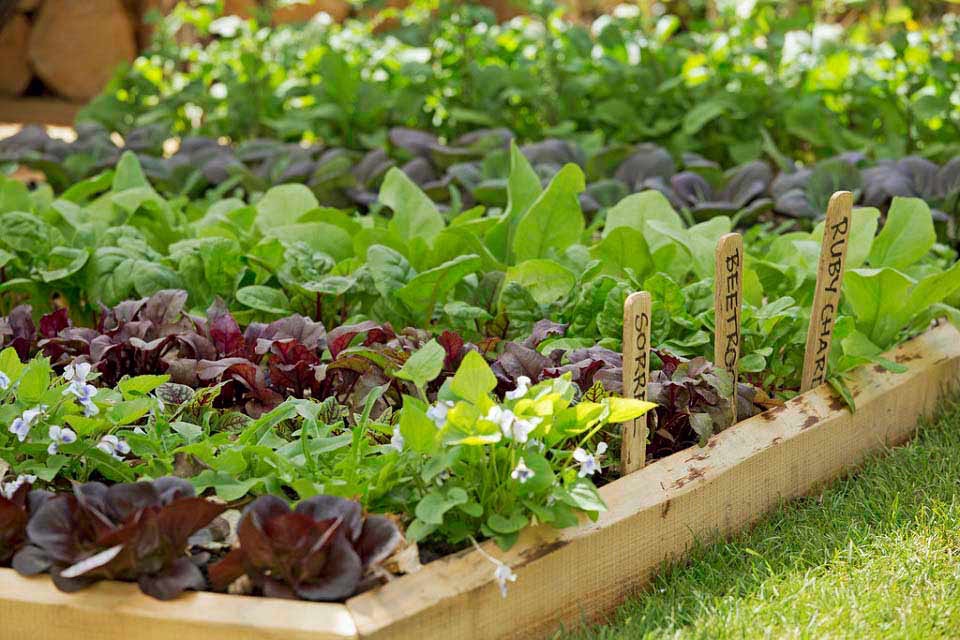 February: Talk by Michelle Blackmore of Madley Plants
Michelle Blackmore came from Madley Plants to talk about the family run business and what they have achieved in the six years they have been there.
An independent nursery that try to source plants as locally as possible and offer a warm, friendly service with help and advise if needed.
A dog friendly nursery and a warm welcome is also guaranteed from their gorgeous black Labrador.
They sell a broad range of plants, ornamental and fruit trees, beautiful pots and compost. Their shop sells garden essentials, tools, seeds, labels, in fact everything needed to assist the gardener, (no cardigans or candles!).
A café is open from March to August serving tea, coffee, soft drinks, ice cream and the very important delicious cakes!
Michelle showed us some lovely slides of the nursery and it really is impressive what they have achieved in six years. She brought along plants for sale which were bright, healthy and colourful reminding us that spring will soon be here and we can start planting.
Michelle invited the group to come along to the nursery for a guided tour with of course tea and cake. Very tempting!
See: madleyplants.co.uk for more information
Sue Carpenter